ZLATÝ ŠAMPIÓN PRÁVE V PREDAJI!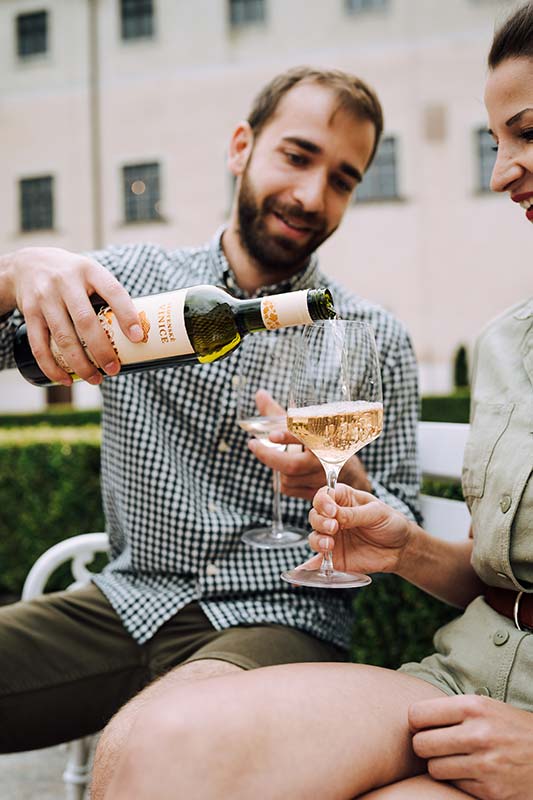 Nie je tajomstvom, že na výbere hrozna a vína si dávame naozaj záležať. Do výroby toho najlepšieho vína vkladáme nielen skúsenosti a vedomosti našich renomovaných odborníkov, ale aj lásku a vášeň. Naše vína sú do poslednej kvapky slovenské a sme na to hrdí.
O to viac nás teší, že sa naše vína umiestňujú na popredných priečkach v slovenských, ale aj medzinárodných súťaží. Jedno z najobľúbenejších vín Veltlínske Zelené 2019 z dielne Slovenských Viníc získalo zlatú medailu v prestížnej súťaži Critic´s Tirnavia 2020 a dokázalo sa presadiť v množstve konkurentov.
Nášho zlatého šampióna si môžete vychutnať aj z pohodlia domova. Nájdete ho v sieti predajní Kaufland, Billa, Coop Jednota, Terno, CBA.
Veríme, že Slovenské Vinice budú naďalej získavať nielen zlato, ale aj miesto na poličkách, v chladničkách a srdciach našich spotrebiteľov!